5th Grade Teachers
@oconnor4_5
Published June 15, 20 4:53PM
Published June 10, 20 12:36PM
Published June 01, 20 9:00AM
One of my Fern Fighters won the title of Patrol of the Year and I couldn't be more proud!!! Well deserved!!!
https://t.co/LZu1wNk8e2
Published June 01, 20 4:51AM
Follow
@mskleif
Follow
@MsRoseTweets
RT
@CampbellAPS
: Best Teams meeting ever! These teachers motivated Ss to stay engaged online by taking a pie in the face!!
@MsRoseTweets
@m
…
Published June 05, 20 1:14PM
Published June 04, 20 6:18PM
Just watched the most amazing
#kidlitrally
hosted by
@brownbookshelf
Thank you so much to all the amazing presenters who shared and taught and touched so many souls. Definitely check out the recording of it
#BlackLivesMatter
Published June 04, 20 6:16PM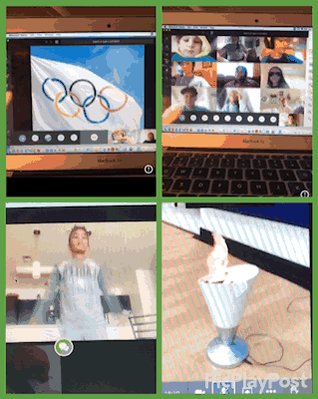 Published June 01, 20 8:15AM
It's International Museum Day! I'm going to virtually visit the
@metmuseum
in NYC and check out the
#metkids
area! What virtual museum tour will you take today?
Published May 18, 20 6:00AM
Follow